---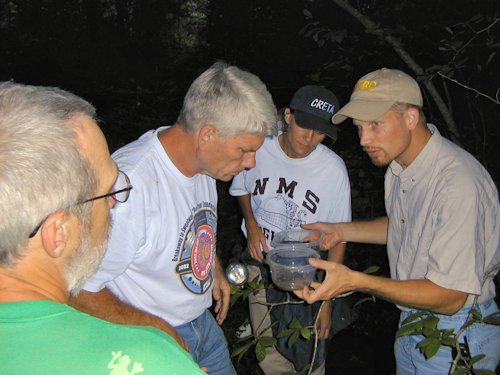 ---
The Clinch River Environmental Studies Organization (CRESO) and the University of Tennessee Forest Resources Research and Education Center have been in partnership since 1997. The CRESO project is an educational/research association between the Department of Energy, Anderson County Schools, and Oak Ridge Schools. The Forest Resources Research and Education Center facilitates the project by providing an environment for scientific data collection and study.
The CRESO Mission
A main goal of CRESO is to actively engage high school and undergraduate college students in meaningful long-term ecological field studies that focus on the flora and fauna of East Tennessee and specifically the Ridge and Valley ecoregion.
CRESO students conduct detailed inventory and long-term monitoring projects to gather information on the physical characteristics and population trends of selected species in Anderson County. An emphasis is also placed on sharing research findings with the scientific community as well as the general public.
More information about the CRESO project is available at the UT Arboretum or at www.cresosnake.com.
---